Saturday Nights Are for Racing!
Join Us Saturday Night September 30th for 7pm weekly racing!
Live Weekly Racing Brought to you by Dirt Race Central! If you are unable to make the races every week, we have a LIVE streaming partner!

Sprint Cars Are BACK!
Join us October 14th for the Sprint Cars at Mohave Valley Raceway!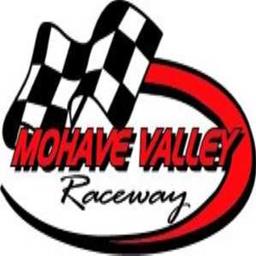 10/8/2022 - Mohave Valley Raceway
Bullhead City, AZ
A Feature 1 (20 Laps): 1. 91-Kody Cowan[1]; 2. 24X-Mark Pollock[3]; 3. 84X-Cody Bingman[7]; 4. 6X-Pat Petrie[6]; 5. 82X-Ryan Carroll[9]; 6. 71X-Anthony Sturdivant[8]; 7. 32X-Justin Fennern[4]; 8. 3X-Kat Morris[11]; 9. 00X-David Teves[2]; 10. 55X-Kurtis Craig[5]; 11. 91X-Matthew Carroll[10]
Heat 1 (8 Laps): 1. 91-Kody Cowan[3]; 2. 24X-Mark Pollock[5]; 3. 55X-Kurtis Craig[2]; 4. 84X-Cody Bingman[1]; 5. 82X-Ryan Carroll[6]; 6. 3X-Kat Morris[4]
Heat 2 (8 Laps): 1. 00X-David Teves[5]; 2. 32X-Justin Fennern[4]; 3. 6X-Pat Petrie[1]; 4. 71X-Anthony Sturdivant[3]; 5. 91X-Matthew Carroll[2]