SPRINT CARS April 1st!
Its no April Fools Joke, the CRA Sprint Cars are back! Check them out at Mohave Valley Raceway April 1st, 2023!

March 18th In Arizona!!
Head down for some Saturday Night Fun at our next show March 18th! Racing starts at 7pm!

Night Under the Lights April 15th!
Join us April 15th for a show at Mohave Valley Raceway! The Mods, Supers, Street Stocks & Mini Dwarfs are out for Night Under the Lights!
Live Weekly Racing Brought to you by Dirt Race Central! If you are unable to make the races every week, we have a LIVE streaming partner!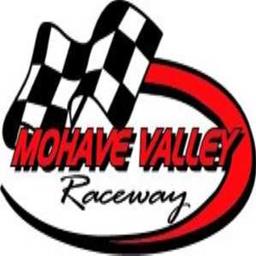 10/8/2022 - Mohave Valley Raceway
Bullhead City, AZ
A Feature 1 (20 Laps): 1. 91-Kody Cowan[1]; 2. 24X-Mark Pollock[3]; 3. 84X-Cody Bingman[7]; 4. 6X-Pat Petrie[6]; 5. 82X-Ryan Carroll[9]; 6. 71X-Anthony Sturdivant[8]; 7. 32X-Justin Fennern[4]; 8. 3X-Kat Morris[11]; 9. 00X-David Teves[2]; 10. 55X-Kurtis Craig[5]; 11. 91X-Matthew Carroll[10]
Heat 1 (8 Laps): 1. 91-Kody Cowan[3]; 2. 24X-Mark Pollock[5]; 3. 55X-Kurtis Craig[2]; 4. 84X-Cody Bingman[1]; 5. 82X-Ryan Carroll[6]; 6. 3X-Kat Morris[4]
Heat 2 (8 Laps): 1. 00X-David Teves[5]; 2. 32X-Justin Fennern[4]; 3. 6X-Pat Petrie[1]; 4. 71X-Anthony Sturdivant[3]; 5. 91X-Matthew Carroll[2]