New Years Bash at the Track
IMCA Modifieds, IMCA Northern Sport Mods, IMCA Stockcars, IMCA Compacts

New Years Bash at the Track
December 31st, 2021 - January 1st 2022

New Years Bash at the Track
December 31st, 2021 - January 1st 2022

New Years Bash at the Track
IMCA Modifieds, IMCA Northern Sport Mods, IMCA Stockcars, IMCA Compacts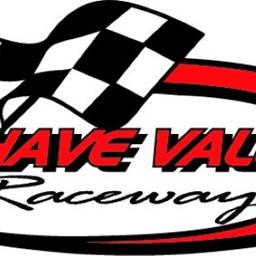 11/6/2021 - Mohave Valley Raceway
Bullhead City, AZ
King of the Oval - Dwarf Cars, Anderson Ford Modlites, Mini Dwarfs, Havasu Wiring Outlaw Karts
All Pit Passes are $40.
Ages 12 and under are $20.
Mohave Valley Raceway is a CASH ONLY facility - and is the ONLY form of payment that will be accepted. NO Checks.

Personal vehicles or side by sides, etc are NOT allowed in the pits. If it is not towing the race car/truck, on the trailer with the car, or in the trailer with the car, then it will NOT be allowed. NO exceptions!
The Front Gate Opens at 5:00 pm with Racing Starting at 6:00 pm.
Grandstands:
General Admission - $12.00
Seniors (60 & Over) - $10.00
Military - $10 (need to show ID)
Children 6-12 - $6.00
Children 5 & Under - FREE!!!!
We are a cash only facility with no ATM on site.
We do not sell nor offer tickets prior to race day. They have to be purchased in person
** Ice Chests, Outside Food and Beverages are NOT permitted.**
Pro Dwarf

21 entries

Sportsman Dwarf

19 entries

Mini Dwarfs - Masters

5 entries

Mini Dwarfs - Sportman

5 entries

Outlaw Karts

6 entries
Full Event Information on MyRacePass
Pro Dwarf
Finish
Start
#
Competitor
Hometown
+/-
1
1
14E
Tommy Velasquez Camarillo, CA
Camarillo, CA
-
2
2
4X
Ridge Abbott Henderson, NV
Henderson, NV
-
3
4
41E
Nick Velasquez Camarillo, CA
Camarillo, CA
1
4
7
12X
John Isabella Santee, CA
Santee, CA
3
5
9
19E
Kobe Kerns Santa Maria, CA
Santa Maria, CA
4
6
5
177
Orey Woods Logandale, NV
Logandale, NV
-1
7
3
18E
Tom Morley Woodland Hills, CA
Woodland Hills, CA
-4
8
14
22
Dustin Loughton Las Vegas, NV
Las Vegas, NV
6
9
6
36
Mike Bowsel Denver, CO
Denver, CO
-3
10
12
0
Billy Kalogeras Las Vegas, NV
Las Vegas, NV
2
11
11
6X
David Teves Golden Valley, AZ
Golden Valley, AZ
-
12
17
83
Stacy Woods Logandale, NV
Logandale, NV
5
13
19
71X
Anthony Sturdivant Mohave Valley, AZ
Mohave Valley, AZ
6
14
20
10D
Wesley Dykeman El Centro, CA
El Centro, CA
6
15
15
15E
Scotty Preast Santa Maria, CA
Santa Maria, CA
-
16
8
2X
Chase Osborn Bullhead City, AZ
Bullhead City, AZ
-8
17
10
76D
Glenn Sciarani Yerington, NV
Yerington, NV
-7
18
18
99FYC
Shane Linenberger , CA
, CA
-
19
21
28X
Darrin Fennern
2
20
13
91
Jeff Brink Ventura, CA
Ventura, CA
-7
DNS
16
04
Morgan Meyer San Diego, CA
San Diego, CA
-
Finish
Start
#
Competitor
Hometown
+/-
1
2
14E
Tommy Velasquez Camarillo, CA
Camarillo, CA
1
2
1
4X
Ridge Abbott Henderson, NV
Henderson, NV
-1
3
5
18E
Tom Morley Woodland Hills, CA
Woodland Hills, CA
2
4
6
41E
Nick Velasquez Camarillo, CA
Camarillo, CA
2
5
4
177
Orey Woods Logandale, NV
Logandale, NV
-1
6
3
36
Mike Bowsel Denver, CO
Denver, CO
-3
Finish
Start
#
Competitor
Hometown
+/-
1
2
12X
John Isabella Santee, CA
Santee, CA
1
2
1
19E
Kobe Kerns Santa Maria, CA
Santa Maria, CA
-1
3
4
15E
Scotty Preast Santa Maria, CA
Santa Maria, CA
1
4
6
04
Morgan Meyer San Diego, CA
San Diego, CA
2
DNS
5
91
Jeff Brink Ventura, CA
Ventura, CA
-
DNS
3
83
Stacy Woods Logandale, NV
Logandale, NV
-
Finish
Start
#
Competitor
Hometown
+/-
1
1
2X
Chase Osborn Bullhead City, AZ
Bullhead City, AZ
-
2
4
76D
Glenn Sciarani Yerington, NV
Yerington, NV
2
3
2
0
Billy Kalogeras Las Vegas, NV
Las Vegas, NV
-1
4
5
22
Dustin Loughton Las Vegas, NV
Las Vegas, NV
1
5
3
6X
David Teves Golden Valley, AZ
Golden Valley, AZ
-2
8 Laps
PRO BEST OF THE REST
Finish
Start
#
Competitor
Hometown
+/-
1
6
6X
David Teves Golden Valley, AZ
Golden Valley, AZ
5
2
2
0
Billy Kalogeras Las Vegas, NV
Las Vegas, NV
-
3
5
91
Jeff Brink Ventura, CA
Ventura, CA
2
4
4
22
Dustin Loughton Las Vegas, NV
Las Vegas, NV
-
5
1
15E
Scotty Preast Santa Maria, CA
Santa Maria, CA
-4
6
7
83
Stacy Woods Logandale, NV
Logandale, NV
1
7
3
04
Morgan Meyer San Diego, CA
San Diego, CA
-4
Sportsman Dwarf
Finish
Start
#
Competitor
Hometown
+/-
1
2
4X
Ronnie Meyer Jr. Norco, CA
Norco, CA
1
2
11
99FYC
Shane Linenberger , CA
, CA
9
3
7
91
Kody Cowan
4
4
3
15E
Joe Bohard Santa Maria, CA
Santa Maria, CA
-1
5
19
83
Carl Brown Henderson, NV
Henderson, NV
14
6
9
71X
Anthony Sturdivant Mohave Valley, AZ
Mohave Valley, AZ
3
7
18
10D
Wesley Dykeman El Centro, CA
El Centro, CA
11
8
12
28X
Darrin Fennern
4
9
4
13
Dan Morris Phoenix, AZ
Phoenix, AZ
-5
10
1
26X
Dan Varner Pine Valley, CA
Pine Valley, CA
-9
11
8
6X
Pat Petrie
-3
12
6
36
John Pipe Greeley, CO
Greeley, CO
-6
13
5
21X
Dewey Myers Ramona, CA
Ramona, CA
-8
14
16
82
Ryan Carroll , AZ
, AZ
2
15
13
3X
Kat Morris Henderson, NV
Henderson, NV
-2
16
10
84X
Cody Bingman Las Vegas, NV
Las Vegas, NV
-6
17
14
32
Justin Fennern Mohave Valley, AZ
Mohave Valley, AZ
-3
18
17
57
MIke Weaver Mohave Valley, AZ
Mohave Valley, AZ
-1
19
15
711
Rick Krebaum Kingman, AZ
Kingman, AZ
-4
8 Laps
SPORTSMAN FAST DASH
Finish
Start
#
Competitor
Hometown
+/-
1
1
26X
Dan Varner Pine Valley, CA
Pine Valley, CA
-
2
5
4X
Ronnie Meyer Jr. Norco, CA
Norco, CA
3
3
2
15E
Joe Bohard Santa Maria, CA
Santa Maria, CA
-1
4
6
13
Dan Morris Phoenix, AZ
Phoenix, AZ
2
5
3
21X
Dewey Myers Ramona, CA
Ramona, CA
-2
DNS
4
36
John Pipe Greeley, CO
Greeley, CO
-
Finish
Start
#
Competitor
Hometown
+/-
1
7
91
Kody Cowan
6
2
5
71X
Anthony Sturdivant Mohave Valley, AZ
Mohave Valley, AZ
3
3
4
99FYC
Shane Linenberger , CA
, CA
1
4
3
28X
Darrin Fennern
-1
5
1
83
Carl Brown Henderson, NV
Henderson, NV
-4
6
6
711
Rick Krebaum Kingman, AZ
Kingman, AZ
-
7
2
57
MIke Weaver Mohave Valley, AZ
Mohave Valley, AZ
-5
Finish
Start
#
Competitor
Hometown
+/-
1
1
6X
Pat Petrie
-
2
2
84X
Cody Bingman Las Vegas, NV
Las Vegas, NV
-
3
5
3X
Kat Morris Henderson, NV
Henderson, NV
2
4
3
10D
Wesley Dykeman El Centro, CA
El Centro, CA
-1
5
6
82
Ryan Carroll , AZ
, AZ
1
6
4
32
Justin Fennern Mohave Valley, AZ
Mohave Valley, AZ
-2
8 Laps
SPORTSMAN BEST OF THE REST
Finish
Start
#
Competitor
Hometown
+/-
1
1
99FYC
Shane Linenberger , CA
, CA
-
2
3
28X
Darrin Fennern
1
3
2
3X
Kat Morris Henderson, NV
Henderson, NV
-1
4
8
32
Justin Fennern Mohave Valley, AZ
Mohave Valley, AZ
4
5
7
711
Rick Krebaum Kingman, AZ
Kingman, AZ
2
6
6
82
Ryan Carroll , AZ
, AZ
-
7
9
57
MIke Weaver Mohave Valley, AZ
Mohave Valley, AZ
2
DNS
4
10D
Wesley Dykeman El Centro, CA
El Centro, CA
-
DNS
5
83
Carl Brown Henderson, NV
Henderson, NV
-
Mini Dwarfs - Masters
Finish
Start
#
Competitor
Hometown
+/-
1
1
12S
Cody Isabella Santee, CA
Santee, CA
-
2
4
96
Camden Festerling Camarillo, CA
Camarillo, CA
2
3
2
51
Jacob Chutuk Camarillo, CA
Camarillo, CA
-1
4
5
20
Kelly Weitzel El Cajon, CA
El Cajon, CA
1
5
3
7
Bradley Brink San Diego, CA
San Diego, CA
-2
Finish
Start
#
Competitor
Hometown
+/-
1
1
12S
Cody Isabella Santee, CA
Santee, CA
-
2
4
51
Jacob Chutuk Camarillo, CA
Camarillo, CA
2
3
3
7
Bradley Brink San Diego, CA
San Diego, CA
-
4
5
96
Camden Festerling Camarillo, CA
Camarillo, CA
1
5
2
20
Kelly Weitzel El Cajon, CA
El Cajon, CA
-3
All transfer
Mini Dwarfs - Sportman
Finish
Start
#
Competitor
Hometown
+/-
1
4
96
Brody Stewart Hesperia, CA
Hesperia, CA
3
2
1
17
Travis Varney Bakersfield, CA
Bakersfield, CA
-1
3
5
73
Micah Morris Henderson, NV
Henderson, NV
2
4
2
10J
Justin Carney Las Vegas, NV
Las Vegas, NV
-2
5
3
48S
Sadielee Talkington Riverside, CA
Riverside, CA
-2
Finish
Start
#
Competitor
Hometown
+/-
1
4
17
Travis Varney Bakersfield, CA
Bakersfield, CA
3
2
3
10J
Justin Carney Las Vegas, NV
Las Vegas, NV
1
3
2
48S
Sadielee Talkington Riverside, CA
Riverside, CA
-1
4
5
96
Brody Stewart Hesperia, CA
Hesperia, CA
1
DNS
1
73
Micah Morris Henderson, NV
Henderson, NV
-
All transfer
Outlaw Karts
Finish
Start
#
Competitor
Hometown
+/-
1
2
28T
Carter Kendrick Lake Havasu City, AZ
Lake Havasu City, AZ
1
2
6
21
Brayton Roberts Lake Havasu City, AZ
Lake Havasu City, AZ
4
3
1
305
Jasmyn DeVoe Golden Valley, AZ
Golden Valley, AZ
-2
4
5
79K
Garrett Hill Lake Havasu City, AZ
Lake Havasu City, AZ
1
5
3
73
Justin Soza Gilbert, AZ
Gilbert, AZ
-2
6
4
24S
Layla Smith Kingman, AZ
Kingman, AZ
-2
Finish
Start
#
Competitor
Hometown
+/-
1
2
305
Jasmyn DeVoe Golden Valley, AZ
Golden Valley, AZ
1
2
1
28T
Carter Kendrick Lake Havasu City, AZ
Lake Havasu City, AZ
-1
3
6
73
Justin Soza Gilbert, AZ
Gilbert, AZ
3
4
5
24S
Layla Smith Kingman, AZ
Kingman, AZ
1
5
4
79K
Garrett Hill Lake Havasu City, AZ
Lake Havasu City, AZ
-1
6
3
21
Brayton Roberts Lake Havasu City, AZ
Lake Havasu City, AZ
-3
All transfer