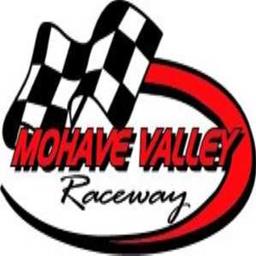 1/3/2023
Mohave Valley Raceway
---
2Xtreme Monster Trucks is Coming to Mohave Valley Raceway!
2 Xtreme Monster Trucks Live, coming to Mohave Valley, AZ for the first time
Mohave Valley, get ready for the time of your life as 2xtreme Monster Trucks Live is coming in 2023.
Watch two-time Monster Jam World Champion Bounty Hunter take on the likes of Scarlett Bandit, Dr. Jekyll, Hot Tamale, Big Bad Brutal and more in an all-out, side-by-side racing and freestyle Monster Truck Show. At this event you will see world-famous monster trucks, back flipping motocross stunt show and get your chance to RIDE in a full-size MONSTER TRUCK ! Get ready to be entertained at this fun family friendly show.
Named team of the year three years in a row by the infamous Monster Jam Series, the family-owned and operated 2xtreme Monster Truck Show is a first-class family friendly event, fielding some of the most recognized and famous Monster Trucks and drivers in the in sport.
"We really did our homework when choosing the right partner for this January show." said Ron Meyer, owner, and operator of the Mohave Valley Racetrack. "We wanted the best for our spectators, and to partner with a promoter that had experience, and a proven record in family affordable entertainment, as well a product that had the ability to provide an amazing experience for our fans."
Jimmy Creten, driver, and owner of the infamous back flipping Bounty Hunter Monster Truck is the show's headliner. He is also among the very few and elite drivers in the world that can say he is a 2-time Monster Jam World Champion. Bounty Hunter is going up against some of the best in the world, including the QUEEN of monster trucks, Scarlet Bandit, driven by none other than his wife, Dawn Creten who just happens to be the longest running female monster truck driver in the history of the sport. "We are so excited to finally bring this show to Arizona, said Creten. "The fans in Arizona are amazing and adding the Mohave Valley Raceway to our schedule was one of our goals for 2023. We were super impressed with the care that Ron and his team took in getting to know us before we booked the show. He cares about his fans and their experience, and that is important to us in a partner."
WHEN: January 14 & 15, 2023
WHERE: Mohave Valley Raceway, 2750 E Laguna Rd, Mohave Valley, AZ 86440
GATES OPEN: NOON
PIT PARTY: 12:00-1:30 pm
MAIN SHOW: 2:00 PM
This one-day show promises plenty of opportunities for fans of every age to come and enjoy interactive entertainment. Opportunities include rides in a full-size Monster Truck and the chance to get up close and personal with the drivers at the pre-show pit party where they can snap photos and score autographs from the biggest stars of today's Monster Truck scene.
Don't forget; Bring your little one and their favorite power wheels or battery-operated little machine and they can compete during the young gun "halftime" Trophy Dash Race. No experience or pre-registration necessary! At our intermission, all participating kids and their parents get to head on down to the competition "field of destruction", where the monsters compete and race in the dirt for prizes and trophies. It's an experience the entire family will love and never forget!
Tickets start at just $15 and multiple family packages make this affordable for all. Gate prices vary, so fans are encouraged to buy early online and save at least $5 per ticket at www.2xmonstertrucks.com.
Article Media
Back to News